My name is Marcela Freeman
It takes personal integrity, self-love, discipline, and dedication to stick with a healthy lifestyle (mentally and physically). I believe there are absolutely no limits, but the ones we place on ourselves. "Only YOU can stop YOU".
I am a transformational coach and help women create life-long changes in their bodies and minds. I am here to provide you a foundation to living a healthy and active lifestyle, and to simply love whom you see in the mirror. Fitness has been part of my life since I was 12, I was always active or playing sports like track, soccer and basketball and eventually CrossFit […]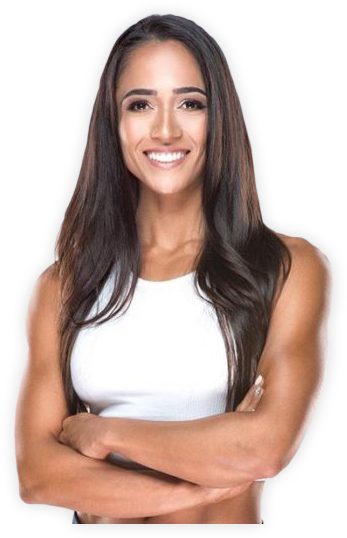 When it Comes to Results, I've Got the Perfect Formula
Look and Feel Your Best Without Hours of Boring Cardio or Over-Restrictive Diets
Personalized 30 Day Meal Plan

Training Program

Support and Accountability
No More "Rabbit Food" Diets. We Understand That Sometimes You Just Need Someone to Show You How or Tell You What to Do, This is Where We Have You Covered.
Detailed Dietitian Approved 30 Day Meal Plan
Grocery Shopping List
Learn how to Indulge on the Foods You Love and Still Lose Weight
Access Your Meal Plan on the go With our Burn It In 30 Mobile App
During These 30 Days We Write Out a Custom Workout Plan That is Based Around Your Body, Your Ability and Your Goals. We Will modify Things as Needed, If We Find That You Have Some Physical Limitations or Movement Impingements, We Will Always Be Striving to Coach You on What You Need to Be Doing and Working on Next to Continue to Get the Results That You Deserve. You Will Get:
30 Day Workout Plan
Access to Live Workouts in Private Facebook group
Access to gym and home workout on Mobile App
Get Expert Coaching From Our Certified Personal Trainers and the Support of Other Who are Just Like You. Leadership and Accountability Could be the Missing Ingredient You Need to Make This Time Count. There is a Reason Our Clients Are So Successful Because We Do Extensive Results and Accountability Checks.
Weekly Weigh-in and Progress Report
Access to Our Private Facebook Group
7 days a week email support
Accountability group and coach
SEE WHAT OUR CLIENTS ARE SAYING








ARE YOU READY
TO CHANGE YOUR BODY IN 30 DAYS?
Only 60 Very Special and Driven People Will be Accepted.
NEXT SESSION STARTS JANUARY 8TH!