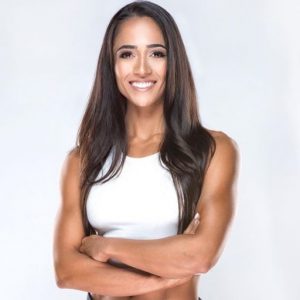 "only you can stop you"
Burn It In 30 Creator and Founder
IFBB Bikini Pro
CERTIFIED TRAINER
Transformational Coach
Certified Life-Coach
HIIT and Strength workouts Formulator
BA Marketing
My name is Marcela Cabral, I am a transformational coach and help women create life-long changes in their bodies and minds. I am here to provide you a foundation to living a healthy and active lifestyle, and to simply love whom you see in the mirror.
Fitness has been part of my life since I was 12, I was always active or playing sports like track, soccer and basketball and eventually CrossFit.
In August of 2013 I decided to do something different and that's when I entered my first NPC Bikini competition, two shows later and I achieved IFBB Pro Status as a bikini competitor.
Getting involved in the sport gave me amazing opportunities including sponsorships, job opportunities, starting my own business and getting to meet so many amazing people. This sport also is what opened my eyes that I was spending a good amount of time judging my life according to the way my body looked. I was constantly looking in the mirror and not feeling satisfied or happy with what I saw. I was letting food control my daily life, I was feeling depressed because I was constantly comparing myself to others. I was also a victim of Yo-Yo dieting spending 12-16 weeks to lose 15-20lbs and then gaining it all back in a matter of 7-14 days, it was a cycle that kept repeating year after year. All I wanted to have is a balanced and happy life that could be sustainable year-round.
When I made the choice to live a healthier lifestyle I realized that it's not about being perfect; it's about being the best you can both mentally and physically. When I found the way to live a balanced life is when I decided to help women like you do the same.
It takes personal integrity, self-love, discipline, and dedication to stick with a healthy lifestyle (mentally and physically). I believe there are absolutely no limits, but the ones we place on ourselves. "Only YOU can stop YOU".
TIMES THAT MARCELA TRAINS:
5AM, 6AM AND 8:30AM APPLY HERE